Greetings from Nebraska!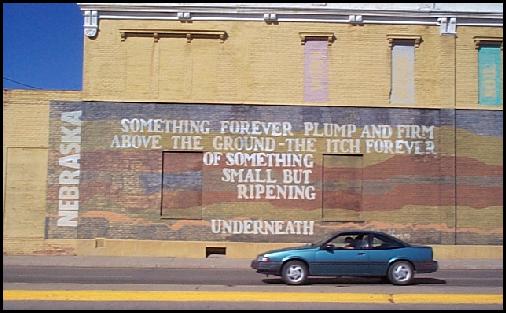 September 16, 17, 23-25
September 28 - October 9, 1999
But, could I live there? - Cold and flat. Fortunately, I'm not talking about the people, who are warm and friendly enough to incite me to move here, despite the weather and terrain.
ARTICLES
---


News Worthy
TUESDAY, SEPTEMBER 21, 1999
HEMINGFORD, NEBRASKA
"Some have called him the epitome of the country editor - I would agree." Arnold Kuhn sought and delivered the truth in a small town for five decades, and this is the thanks he gets.



The Best Ears of His Life
WEDNESDAY, OCTOBER 6, 1999
PHILLIPS, NEBRASKA
The first person to pop a kernel of corn must have been a bit surprised, but no more than B.K. Heuermann was when he put his in microwave ovens and watched his sales explode.