Greetings from Massachusetts!

The harbor at Scituate. ::: Traffic on Commonwealth Avenue, heading north at a very slow pace. ::: Sunset off of the Lorrainne B., heading into Boston harbor.
July 8 - 21, July 23 - 28, 1998
Massachusetts is known for it heavy traffic and "overzealous" drivers, but I had a great time here, on both land and sea.
ARTICLES
---
Seeds of love, bounty of pride.
Sunday, July 18, 1998, Foxboro, Massachusetts
The dedication of many serves to help the needy in this small New England town.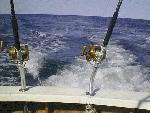 The Big Catch
Sunday, July 12, 1998, Eighteen miles off the Massachusetts coast
Captain Briggs is a gambler. Like the ten thousand commercial tuna fishermen on the eastern seaboard, he goes for the big game, the few and far between. Last year he only caught nine of these trophies... catching even one fish put him in the top ten percent of the commercial fishermen, and catching more than one put him in the top one percent.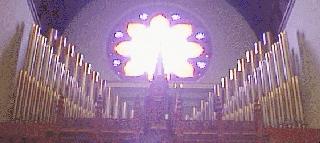 Keeping the faith with an awesome set of pipes.
Thursday, July 16, 1998 -- Boston, Massachusetts -
The pipe organ is not a portable instrument - it is the size of a house. So when this massive device is played by a 78 pound, 12 year-old boy, and played so well the floor shakes and the audience cheers, it is an inspiring event.