Greetings from Kentucky!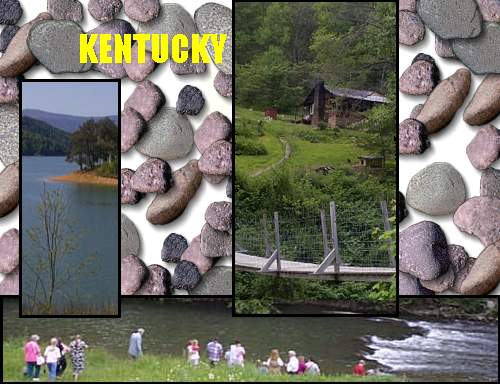 May 9 - 12, 1999
The result of one of the many dams, which create a bounty of recreational waterways throughout this country. ::: A beautiful, rustic cabin near the Daniel Boone National Forest. ::: A traditional, southern baptism in a river in Harlan.
But, could I live there? - Beautiful scenery, plenty of friendly, small towns to call home, and a climate somewhat drier than Florida and somewhat warmer than the frigid, great, white north. I can live without the ocean for the many rivers and lakes. This place has potential.
ARTICLES
---


The Old Store
WEDNESDAY, MAY 12, 1999, GRAVEL SWITCH, KENTUCKY
It is the oldest, family run, corner market in the country, and it's turning the corner to a new generation.


A Friend of Ours
TUESDAY, MAY 11, 1999, PAINT LICK, KENTUCKY
"Everybody I encounter, I try and help them - it wouldn't be bad if everyone were like that, would it?"



Work Study
MONDAY, MAY 10, 1999, BEREA, KENTUCKY
Every Berea College student receives a full tuition scholarship, and they must work to help pay their housing and other expenses - parents love this place!
Posted May 16, 1999