Greetings from Wyoming!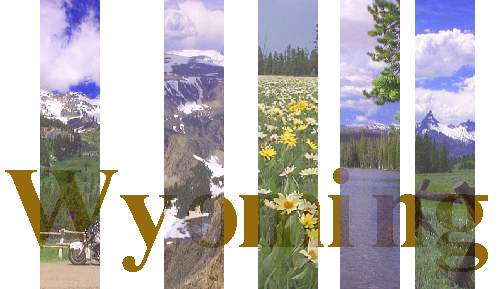 Bob, gazing at the Grandest of all Tetons. ::: Frozen Lake, on Bear Tooth Pass. ::: Just another field of flowers. ::: Just another beautiful lake. ::: Just another really beautiful mountain, really...

June 21 - June 24, 1999
September 15, 1999

But, could I live there? -

I only visited the NW corner of this beautiful state, and I loved it! Now, if the southern part offers tropical weather in the winter, and maybe an ocean, I'd move here tomorrow!


The Wyoming photo album.
ARTICLES
---

Quitting is for Losers
WEDNESDAY, JUNE 23, 1999
JACKSON HOLE, WYOMING
"Climbing a mountain... is like a vertical chess game."
Discover a great camp for Boy Scout adventure!



Over the Edge
TUESDAY, JUNE 22, 1999, BEAR TOOTH PASS, WYOMING
They live to ski, even if it kills them.
Downhill skiing in late June? Where in frozen heck are we?